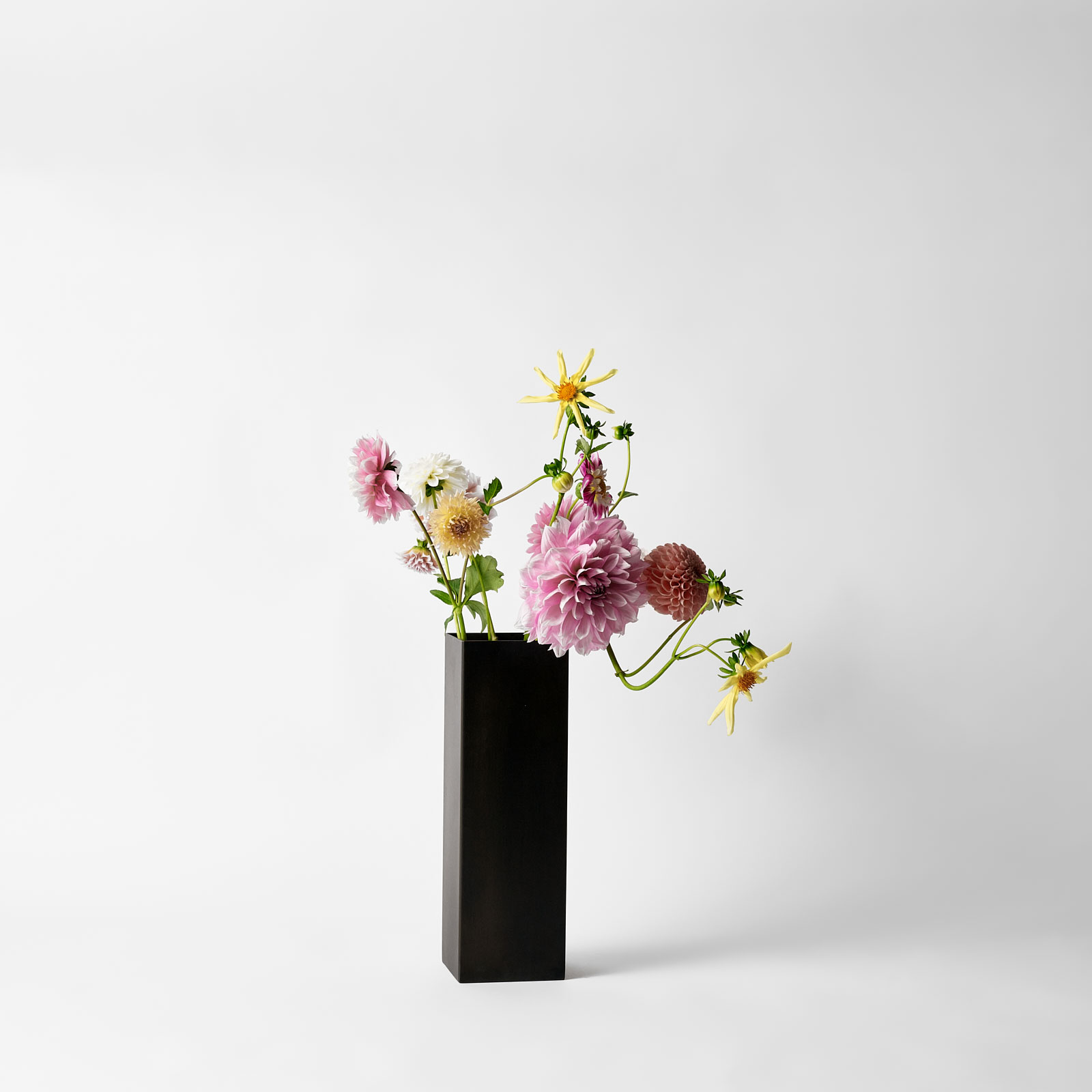 One of a family of three vessels each made of blackened steel with a clear matte coating, The Medium Potter Vessel can be grouped or stand solo as a striking silhouette. A glass insert allows for living floral arrangements to be added.
Made in Toronto
Hand-rubbed darkened steel with a clear matte finish that allows the material's natural imperfections to show. Glass insert included
H 14in x W 4.5in x D 4.5in (67oz)
Care: Clean using a warm damp cloth and mild detergent.
*this item is not eligible for return
BLACK FRIDAY SALE:
Save 20% at checkout
$1,300.00 CAD