why we make them
When we decided to launch a limited-edition product line, vases made of 16-gauge steel were high on our list. I love metal for its strength and its hard-wearing texture that grows more beautiful over time. Its ability to fold and bend into endless shapes has made it a material staple in many of our interior projects.
Our potter vessels first began when we worked on a cottage in Muskoka that featured a natural wood harvest table. With such a large surface, we weren't able to source vases that had the compositional scale we were looking for. So, we decided to make what we couldn't find.
We turned to metal rather than ceramics to take advantage of its ability to have extra height and still be sturdy. When steel is coated with a cold acid wash, a chemical reaction creates an appealing blackened finish that is hand-rubbed and preserved with a matte lacquer.
What I love about our potter vessels is that deep finish, which either stands out or recedes, depending on how the vases are placed or grouped.
Potter vessels are my take on sculpture. They can be filled with floral arrangements, or just as easily stand solo without anything in them at all.
Ashley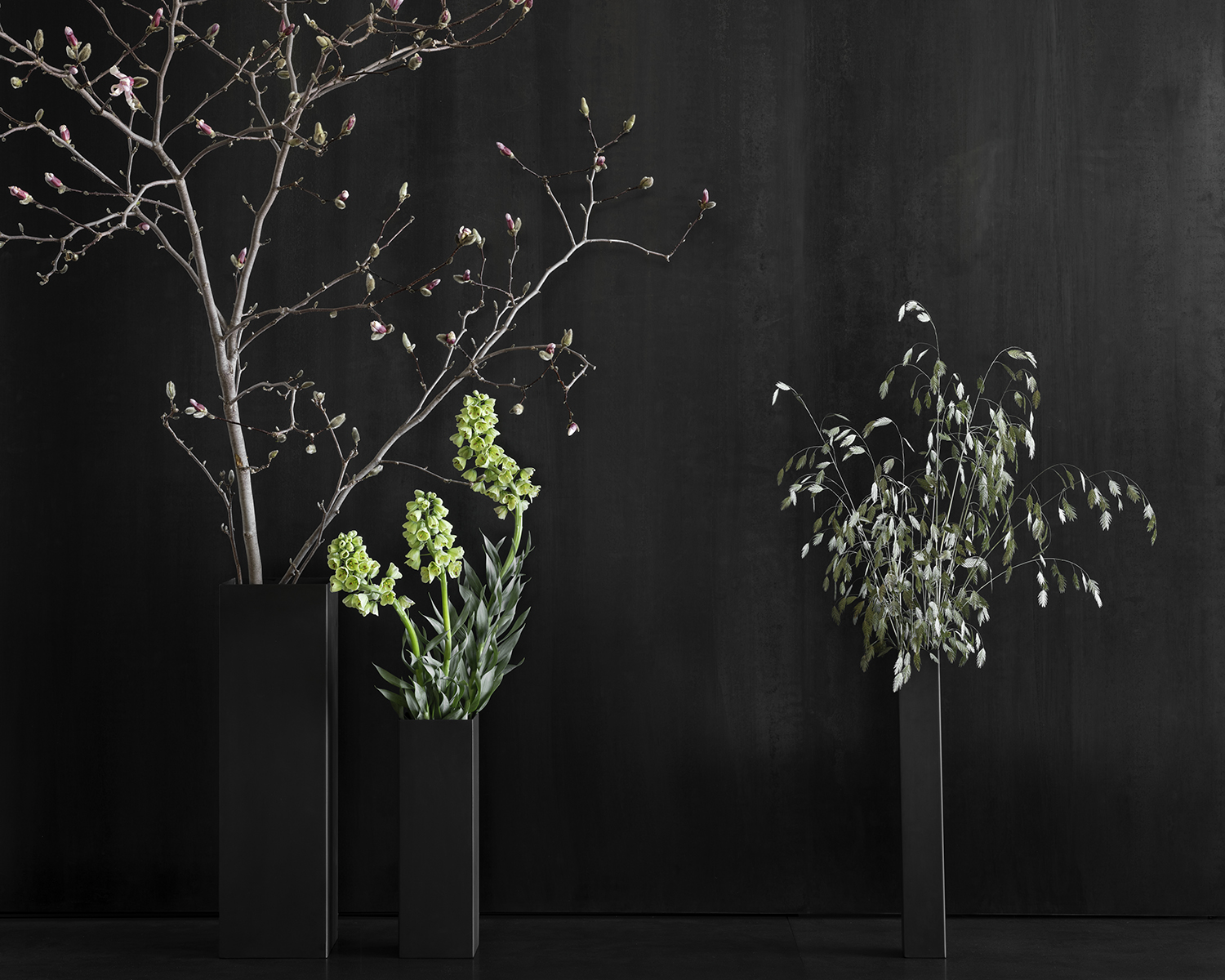 watch a short video of Ashley at the shop where the potter vessels are created.